Meet Dr.
Ted Roberts
Host of the Conquer Series
Husband, Father, Former U.S. Marine Corps Fighter Pilot, Pastor, Leader, Counselor, Author
From the violent jungles of the Vietnam war to the hand to hand combat of getting free from sexual bondage, to pastoring and speaking before thousands, Dr. Roberts knows what it takes to conquer hell at close range. He brings not only a theological depth, but a clinical expertise to the battle that has resulted in tens of thousands of men getting free and finding real hope in the grace of Christ.
Dr. Roberts is one of the few generals in God's army who is relentlessly fighting the battle to restore manhood back into the Church.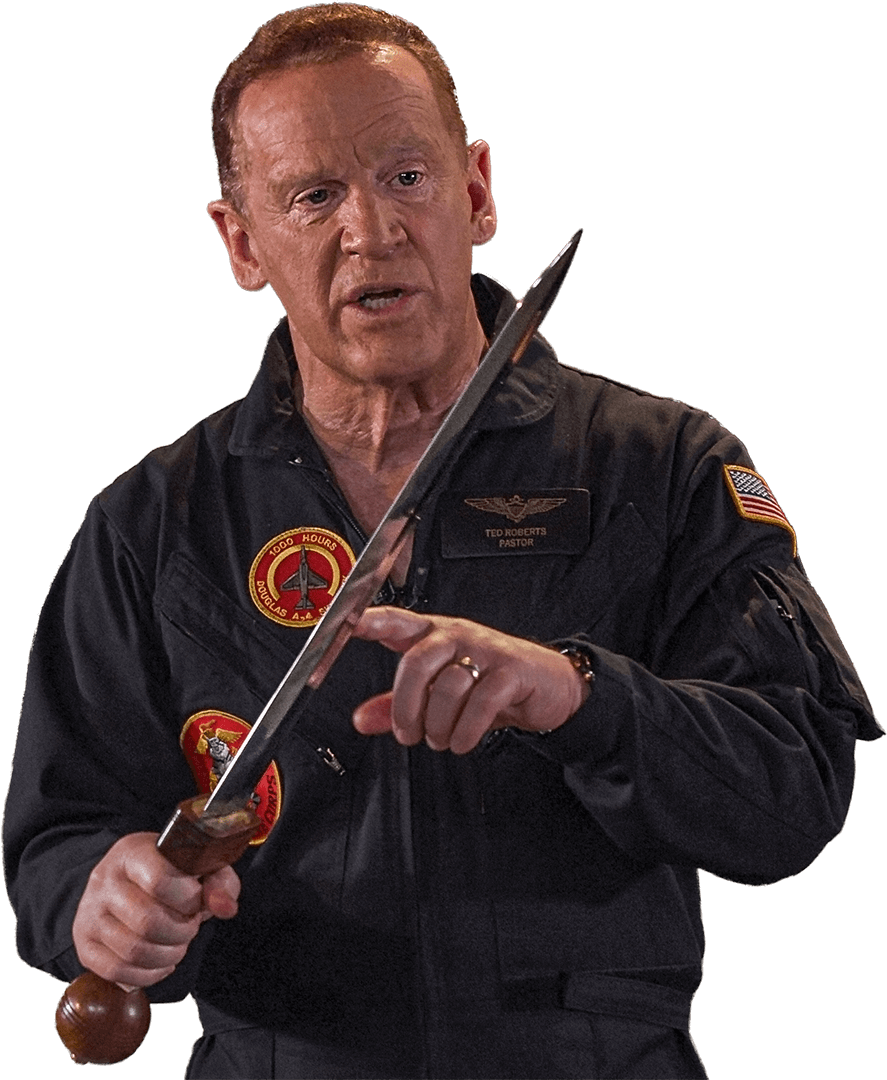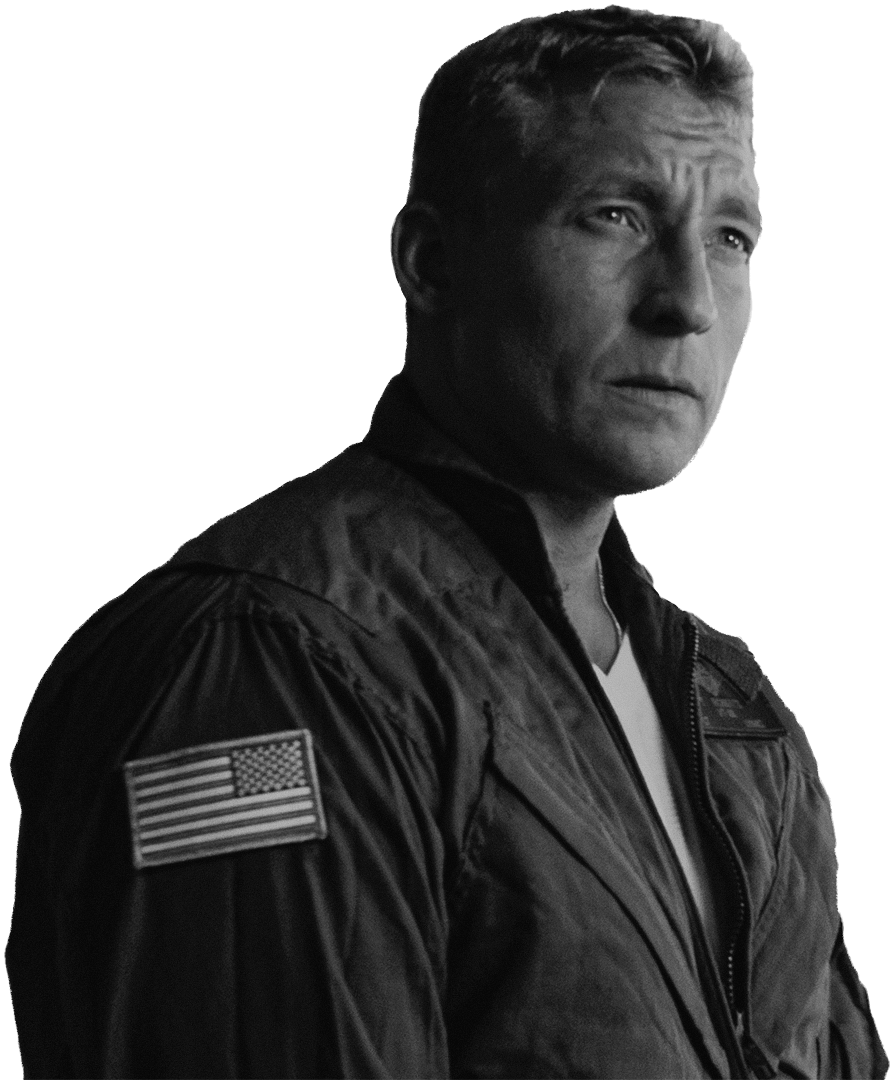 "I have been called to speak to the men of this generation and the next …

with a prophetic voice calling them to walk in sexual integrity with a strong passion for their divine destiny, by the grace of God and the power of the Holy Spirit. Challenging men to real manhood, not to remain in their present day spiritual passivity. Calling men to become hell's worst nightmare. Calling men to conquer!"
From an
abusive past
Dr. Roberts was raised in a dysfunctional home by an alcoholic mother and seven abusive stepfathers who passed through his childhood. His painful early years drove him to excel in every field he entered. He was the first in his family to finish college. He later graduated as top fighter pilot in the Academy and qualified to be one of the 4% of students to serve as a U.S. Marine fighter pilot.
In 1969, his life reached a major turning point. Half drunk in the middle of a rocket attack in Vietnam, he read a love letter from his wife, Diane, speaking of her love for the Lord and him. That's when he made a commitment to Christ in his bunker, which would change the course of his life forever. Shortly after his conversion, he felt a calling to minister to men.
Upon returning to the U.S., Dr. Roberts started a ministry to men in the squadron where he was an instructor. He led over 50% of the students he instructed and 30% of his fellow instructors to Christ. In his words, Dr. Roberts says, it was like converting a brothel! Fast-forward to 1985 and Dr. Roberts is now the senior pastor of East Hill Church in one of the most unchurched areas in America. It exploded to over 7,000 members.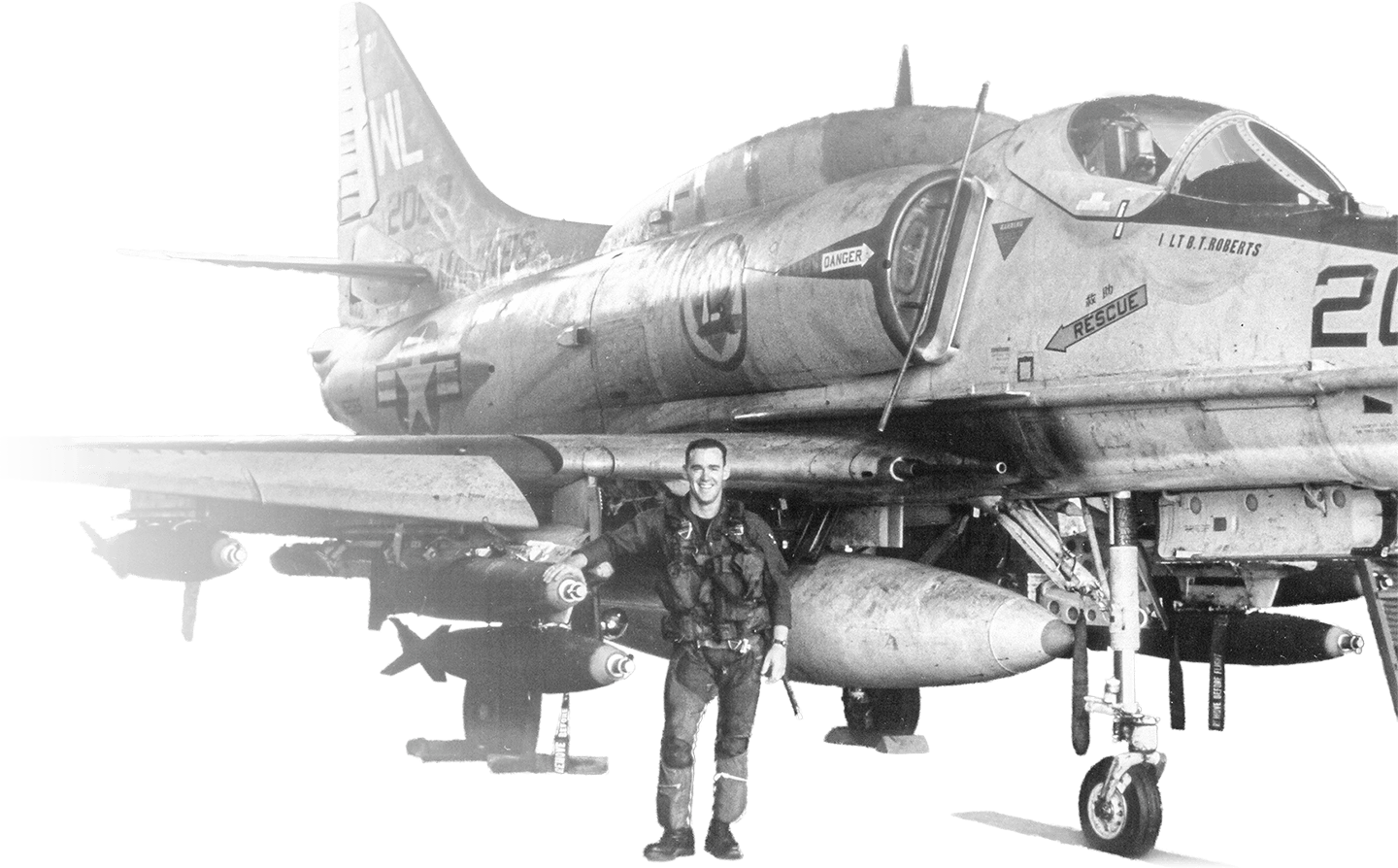 Calling men
to Conquer
Dr. Roberts found his real calling in a weekend service at East Hill Church when Dr. Jack Hayford laid hands on him and declared: "In the name of Jesus Christ of Nazareth, the Lord of the Church, I am anointing you and sending you to declare a message to the nations that will bring deliverance from bondage to millions." Soon after that, the Lord would show him exactly how literally around the world that would be.
With the growing demand for his spiritual and clinical expertise in the subject of sexual integrity, Dr. Roberts passed the baton as Senior Pastor to his son-in-law, Jason Albelo, in 2007 and launched Pure Desire Ministries International, which he now leads full-time. In 2009, he published the workbook "Seven Pillars of Freedom." Today, Dr. Roberts continues to take his message around the world, helping thousands of men become conquerors through Christ, as he strongly believes that there is no hope of revival in the church today unless men are helped to get free with Biblical answers that actually work.
Coming out of sexual bondage himself, Dr. Roberts started Pure Desire Ministries in 1992 to help men and women get back to healthy, God-designed sexuality.. The book, "Pure Desire," was printed in 1999. After the publishing of his book, he received calls to speak on every continent in the world - from Asia to Africa to Europe and Australia. He began to spread the knowledge of how men can conquer sexual bondage in their lives.